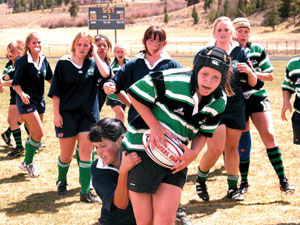 Senor Frog powers over for the try. Photo: Mark Fox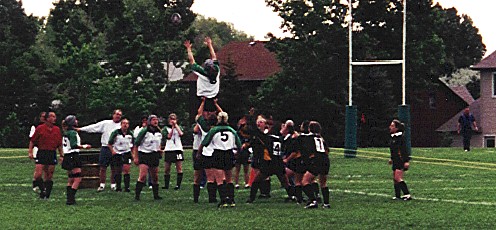 Textbook form at the back of the lineout.
"The Natural"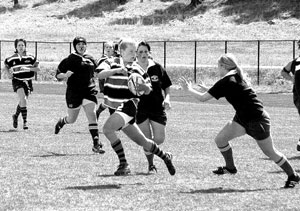 Lea makes easy work of the opposing fullback.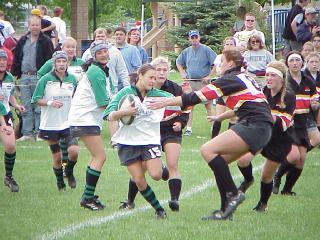 The Cheeky One, Anita Molin (01) fends of the Holy Angel #8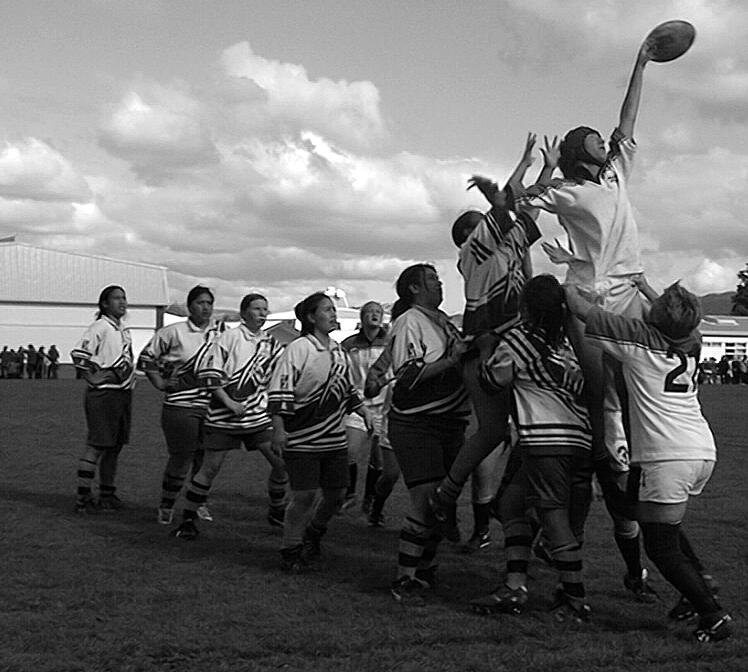 Lauren Aichinger(00) in Whakatane (NZ) against Trident HS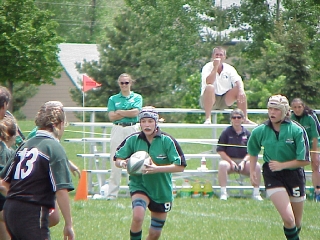 Jori (01) on the move with Flanker Jara Johnson (04) in support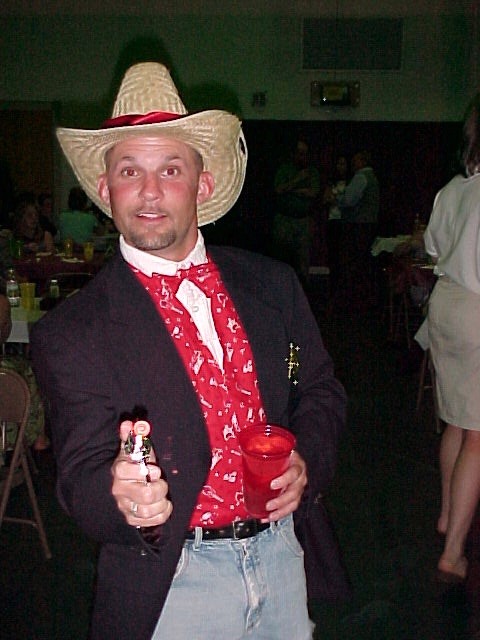 Barth at the 2001 NIT banquet, GOTCHA!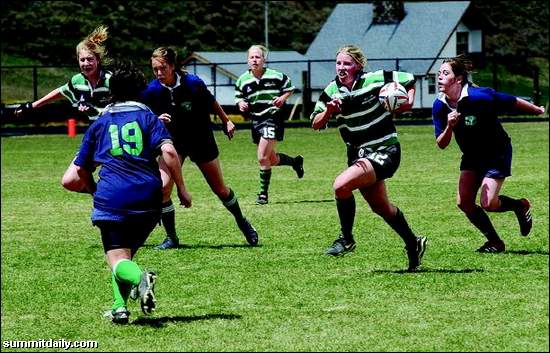 Naenae on one of many line breaks versus Thunder Ridge. Photo: Brad Odekirk
Missed Me.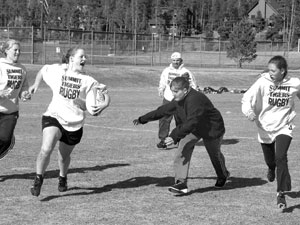 KTaL puts the prop swerve on Nadia. Photo: Mark Fox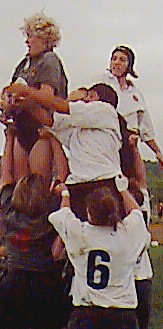 Allison Aichinger (98) in an ERRFU lineout against Emerald City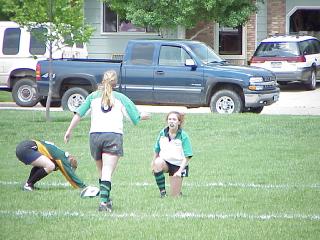 Katie Beardsley (01) congratulates wing Kelly Moberly (02) after a 50 metre try down the sideline.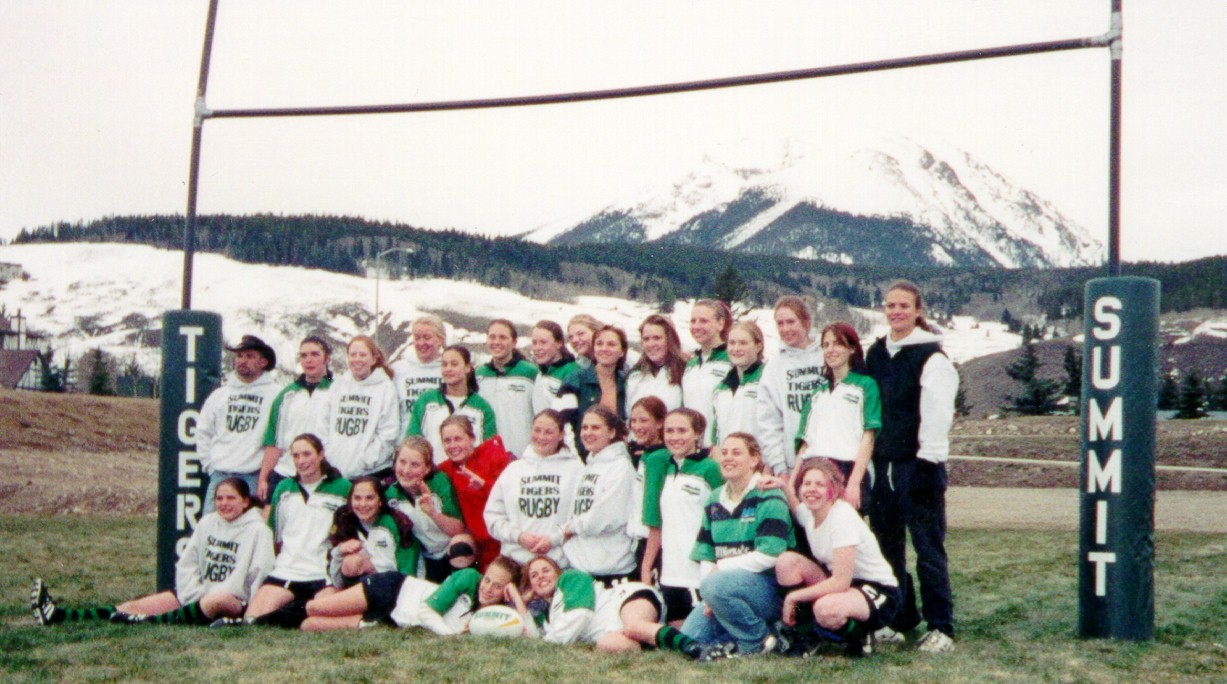 The 2001 Tigers after home match with Boulder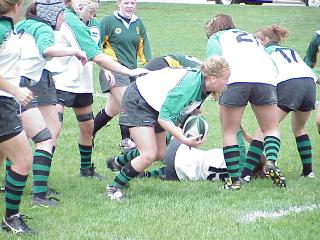 Never one to pass an opportunity to pick and charge, flanker Katie Beardsley.